Mt.Fuji
An active volcano rising 3776 metres, this sacred mountain promised an off-the-cuff adventure. But could we rise to the occasion?
How NOT to climb Mount Fuji
When an old friend of mine decided to visit me in Japan, she requested trying to climb Mount Fuji. With a few months experience climbing mountains in Korea, she had the hiking bug. As for myself, with my desk-based job and penchant for delicious French cake shops here in Tokyo, I was a willing but absolutely unprepared participant. This is the tale, not only of our ascent of Mount Fuji, but the realisation of my own mortality.
Coming from a land rich in mountain ranges, their proud peaks riding high into the clouds, I thought I knew everything there was to know about climbing. After all, my family come from the mountains, the crisp, fresh air and stretching landscape views are my home.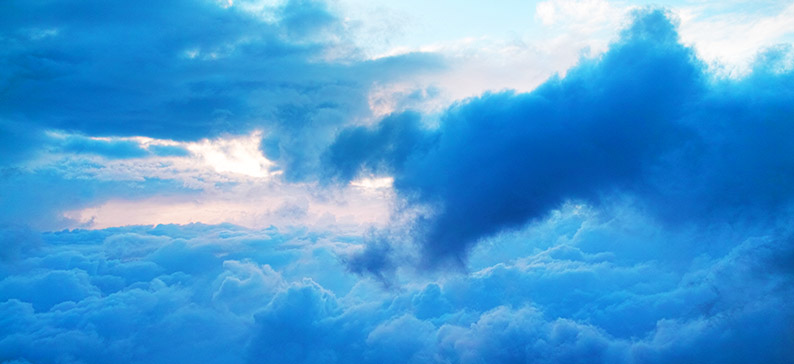 Arriving by train at Otsuki from Tokyo, we made our way to the Fujikyuko Line, located a few metres walk away. It wasn't until we got comfortable on the train that I took the time to admire the view we were getting; bold, sharp mountains surrounded us, layered with forests so dense and magical, it was hard to see where anyone resided.
The train, decorated in a jovial Thomas the Tank Engine theme, delighted the children, and to some extent, my friend and I. The ride took us 40 minutes away, past charming country settlements and towns, allotments and rice-fields. The autumn colours had yet to arrive on this sunny September afternoon, but the lush greens and brooding woods were a delight to the eyes nonetheless.
The train was in no hurry to arrive at its final destination, pausing at small stations that allowed us to catch a brief glimpse into country life. After about 30 minutes, Mount Fuji peers through a corner of the window, to excited murmurs from the passengers around us. When it emerges fully, dramatically, and in all its glory, many people stand, moving to one side of the train to take photos and gaze in awe. This may have been the second time to see Fuji with my own eyes, but then, and every time since it has been breathtaking.
After stopping at Fuji Station and the adventurous FujiQ Highlands theme-park, we arrived at the final stop; Kawaguchiko. Here we had booked accommodation for the night, before our early start to ascend the mountain the next morning. The hotel staff came to collect us, showed us to our room and after a hearty, traditional dinner, we settled down for the night and made our plans.
The next morning arrived well before I was ready for it and after a brisk, 6am breakfast, we packed up and headed back to Kawaguchiko station. From here, we could take a bus straight to the 5th Station of Mount Fuji. Despite the hour, the bus was packed full, and we sat on a step in the aisle, our heavy bags resting on our laps. Travelling through the vast forest, we started to climb further and further up the mountain, the anticipation- and early rise- making it difficult to make conversation.
The hour-long journey was full of twists and turns, but the forest endured. The forests of Mount Fuji and the surrounding areas remind me of nothing back home; each tree is spaced out as if it was planted by hand, the forest floor enticing you to walk easily through it. At my peril, of course- the sheer depth of the woods would ensure I was lost within ten minutes of entering.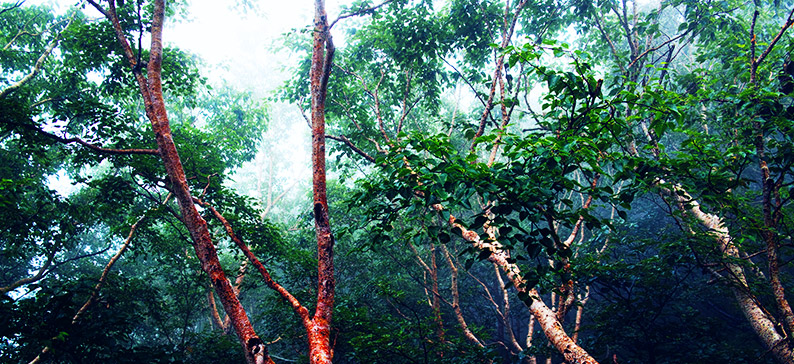 Arriving at the 5th Station, 2,305 metres high, the view was already astounding. The mist of the morning ebbed and flowed around us, racing down the mountain to meet the waking towns below. In order to climb above this point, you must buy a pass from the attendants. Despite my hat, coat and boots, they insisted that I would be far too cold on the mountain, and to take care.
A little spooked by their words, we ventured on, and started our hike.
The first length of Mount Fuji could convince just about anyone, including inexperienced climbers like me, that it was going to be easy. The flat, wide path allowed for a casual pace, the view stretched out for miles and everyone we met had a smile on their face. I settled into what I thought was going to be, for the most part, a pleasant experience.
We reached the 6th station in very little time. After all, we had only a few hours of climbing before we had to travel back to Tokyo, and we had to descend before the sun went down.
The fact that the 6th station sign was located next to an incredibly steep incline made me realise, very quickly, that I had made my judgements far too quickly. Pounding my legs up the rocks and mounds, gripping the edges with my hands where I could, my heart and mind racing, I wondered how long I could maintain this speed, desperately trying to keep up with my experienced friend.
We reached a stop-station, with toilets and some flat areas to recuperate on. The ground beneath us had turned volcanic- the aerated stones and slight sulfuric odour made me realise just how alien the part of the earth I was walking on had become. After some encouraging words from my companion, we continued our ascent, this time the walkway was an organised grid of stones and wood blocks, to create large steps- easier on the feet, but reaching the heights faster and faster.
After the 7th station, I finally understood why all of the experienced hikers around us were carrying little cans of Oxygen. For the first time in my life, I had the experience of the thin, precious air that can only be achieved from being at great heights.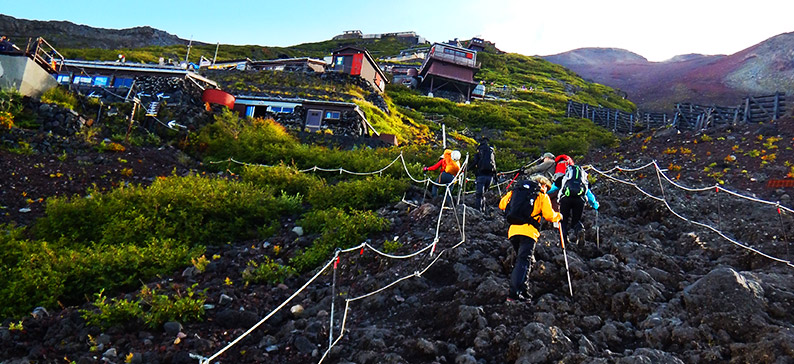 A very strange thing happens when the air becomes thinner, and O2 levels drop. Physically, I found I could only walk about 10 steps of sheer effort, before needing time to rest. This slowed us down tremendously. Mentally, I was becoming more and more terrified, yet the lack of oxygen had a calming effect on my brain. I posed for photos, smiling and laughing- all the while quietly wondering why it was becoming so very difficult to breathe in a satisfactory manner.
We reached the 8th Station, which had a little shop full of snacks, and a toilet. It also had, for my sins, a bench to sit down on. And sit I did, for some length of time. I bought a snickers to get some sugar energy, and we admired the view. 3250 metres high, I wish I could say I felt on top of the world, but with many people simply walking straight past us and continuing their climb, I felt a little defeated. The truth is, I had been defeated.
Our descent was a lot easier than the climb and we made it down to the 5th station in just a short time. One bus back to the station and another bus back to Shinjuku, Tokyo. To say we slept well that night would be nothing short of an understatement.
by Emma Price
May 03, 2016