Kansuiro Ryokan
Do you believe in time travel? Kansuiro's rich history takes you right back to the early 20th century.
HAKONE
Preserving The Past
The Shinkansen bullet train delivers me from Tokyo to Odawara Station. The dense cityscape makes way for expanding fields as the train rushes southwest. In the distance, rows of majestic mountains reflect the sunlight off their jagged peaks. The secluded city of Hakone is nestled within Fuji-Hakone-Izu National Park in Kanagawa prefecture. This area is known for its stunning views of Mt. Fuji and the bounty of natural hot springs that flank Mt. Hakone.
I take a local train to Hakone Yumoto Station, a hub for tourists exploring the region. Trains, buses, and taxis shuttle visitors in every direction to discover all corners of Hakone, from the brooding, mystical Lake Ashi to eccentric Gora Village. But this time, I'm taking a 15-minute stroll to where I'll hang my hat for the night.
I walk upstream along the winding Hayakawa River, which inspired the many bridges and twisting roads that extend around it. Eventually, these roads lead me to the doorstep of Kansuiro Ryokan.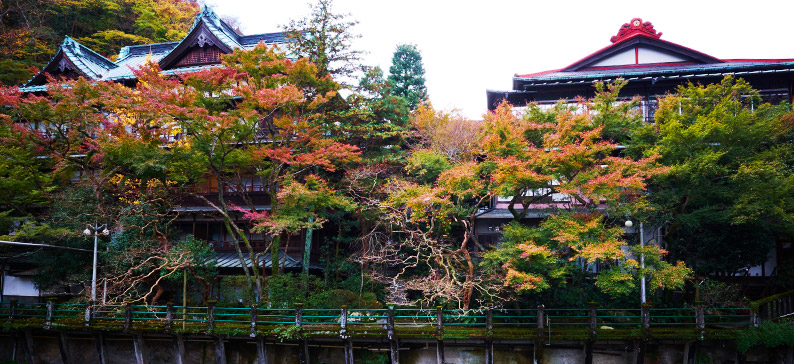 It's an imposing multi-floor wooden structure. The inn's name is carved into the large plaque above the entrance. I'm overcome by the fragrance of wood as I walk inside. An old grandfather clock ticks gently in one corner. I'm advised to remove my shoes, which I don't see again until it's time for me to leave, and on my feet are a pair of slippers.
The staff usher me to a cozy room. I notice it has its own little garden, complete with a water feature. My host, Suzuki-san, serves me a cup of green tea, and can't help but share her enthusiasm for this place.
Kansuiro was established in 1614, serving as a type of hospital during the Edo period, where patients stayed for weeks on end to recuperate in the hot spring baths. Many artists and political figures have spent time within these walls. Princess Kazunomiya, a member of the Royal Imperial Family, came here hoping to cure a mineral deficiency.
Modernism came to Japan, bringing on the Meiji Period. The inn housed a telephone switchboard for some time. Many artifacts and gifts received over the years have been preserved and now decorate the interior. Suzuki-san shows me to the recreation room, filled with historic plaques gifted to the inn by the luminaries of the past. I learn that the four seasons are an important part of Japanese culture. She tells me people often decorate their homes and offices in keeping with the seasons, by replacing accessories like a vase or painting, and here, even these traditional plaques.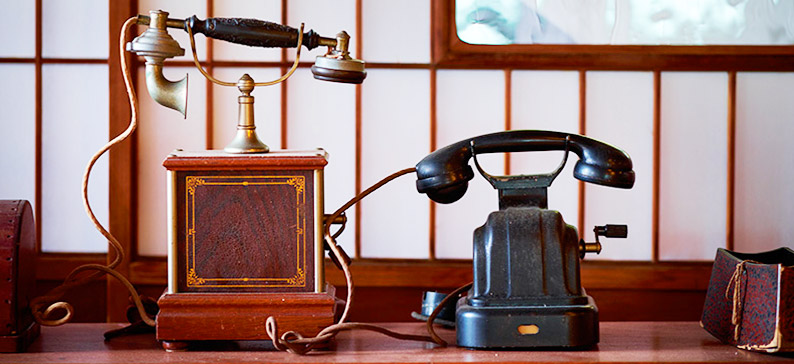 The inn is a labyrinth of corridors leading to all sorts of treasures, the scent of wood and history filling my lungs with every step and turn. Suzuki-san leads me to the very front of the hotel, where staff have set up a display for the latest seasonal festival. The whimsical figurines representing Girls' Day are truly unique. She explains they themselves have a rich history. I marvel at the intricate detail of each figure, bravely boasting swords and chest plates.
I decide to try out the open-air bath despite the freezing-cold weather. This is one of the areas used by all patients during the inn's hospital days. The spring here is kakenagashi, meaning it is pumped in fresh, not recirculated. I tiptoe into the instantly comforting warm water and reflect on my day. The steam rises, clearing my mind of everything. This bath slows the pace of life, allowing me to live in the present. I understand how these hot springs helped countless people get back in touch with themselves. To me, it's a form of meditation that forces me to unplug myself from a computer or TV screen, even my calendar. Silence and reflection is too rare an experience these days…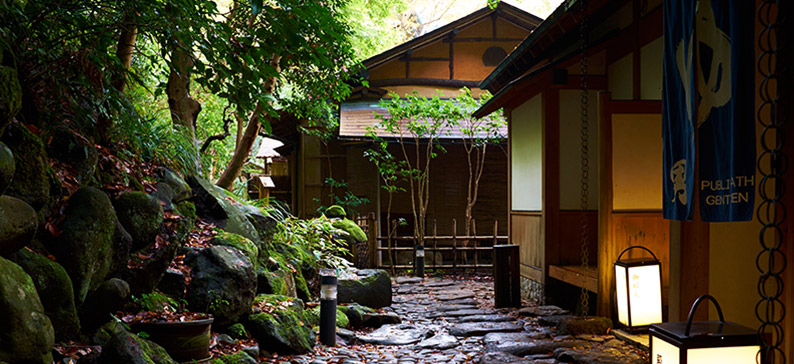 My room at this ancient establishment is surprisingly comfortable. Dinner is served here in a traditional setting, on a low table with legless chairs, in the center of my tatami-mat room. The staff clear away the furniture and roll out the futons after the meal, so guests can go to bed early or relax for the rest of the evening.
I must say, traditional Japanese service is a phenomenon. Each guest is treated like the most important person at the inn. Staff will often visit to set up the room, or to provide tea, snacks, and information. For those of us who are accustomed to Western hotels, this can take some getting used to. But the staff at Kansuiro have honed this technique to perfection. They're attentive without being pushy, and read guests' feelings and behavior to appropriately tailor the experience. A staff member is sometimes even assigned to be your personal host.
Presentation is key, especially when it comes to food. A number of small, delicate dishes make up these traditional Japanese meals. Tonight's parade of fish, meats, local vegetables, soup, and rice is so overwhelming I can barely finish it all. But I'm tempted by the dessert: melon, strawberries, and cream. Don't let the miniature portions fool you; the multi-course meal will leave you more than satisfied.
I venture down to the hot stone sauna, and it instantly becomes a favorite feature. I'm excited by this brand new experience. I follow the instructions posted on the wall: first, lay a towel on the stones. Next, change into the clothing provided, and lie down on the towel for 10 minutes at a time, taking a sip of water at each interval. I give myself an hour here. The steady heat and silence is so comforting (and my belly so full!) that I fall asleep for the last ten minutes.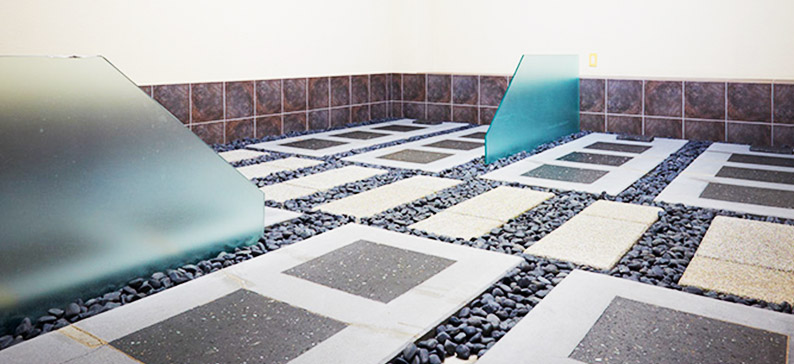 The stone sauna leaves me feeling nice and toasty. I turn in for the night and slip into the cozy futon. The sound of the river lulls me into a deep, satisfying sleep. I wake up refreshed and ready for a new day. When was the last time this happened in Tokyo? Cheerful staff arrive the moment I crawl out of my futon. They whisk it away and set up my room for breakfast. I'm delighted by the grilled fish, miso soup, rice, salad, and orange mousse.
My host is a perfectionist from start to finish, and just as I'm getting used to feeling like royalty, it's time to leave this place and the friendly staff who took such good care of me. They see me to the door where my shoes are waiting. We say our goodbyes as I prepare to rejoin the 21st century.
by Emma Price
April 30, 2016
Kansuiro Ryokan information
| | |
| --- | --- |
| Number of rooms | 22 |
| Internet | wifi available |
| Credit card | ok |
| Check in/out | in 3:00pm out 10:00am |
| Language | English available |
| Price range | |
Recommended restaurants
Shizuku-tei (Tororo, organic grated Japanese yam) - 1246 Sengokuhara, Hakone-machi, Ashigarashimo-gun, Kanagawa-ken - TEL: 0460-84-2248
Hachiri (Japanese-style grill) - 4 Tonosawa, Hakone-machi, Ashigarashimo-gun, Kanagawa-ken - TEL: 0460-85-8411
Utrillo (Café) - 692 Yumoto, Hakone-machi, Ashigarashimo-gun, Kanagawa-ken - TEL: 0460-85-7881
Youraku (Traditional Japanese) - 84 Tonosawa, Hakone-machi, Ashigara-gun, Kanagawa-ken - TEL: 0460-85-8878
Akatsuki-tei (Traditional tofu cuisine) - 184 Yumoto-chaya, Hakone-machi, Ashigarashimo-gun, Kanagawa-ken - TEL: 0460-85-7330
Scott (Japanized Western cuisine) - 694-20 Yumoto, Hakone-machi, Ashigarashimo-gun, Kanagawa-ken - TEL: 0460-85-7744
Itoh Dining by NOBU (Steak) - 1300-64,Gora,Hakone-machi,Kanagawa-ken - TEL: 0460-83-8209
La Terrazza (Pizza) - 61 Motohakone, Hakone-machi, Ashigarashimo-gun, Kanagawa-ken - TEL: 0460-83-1074
Chimoto (Sweets) - 690 Yumoto, Hakone-machi, Ashigarashimo-gun, Kanagawa-ken - TEL: 0460-85-5632

Related topics