Rishiri Island
Japan is said to have over 6,800 islands in its archipelago. Exploring island culture will give you a taste of some unique local customs. It's a great way to get to know these hidden gems in Japan.
HOKKAIDO
Island Life on Rishiri
Spanning over three thousand kilometers, Japan is home to many different environments. When vacation time draws near, it's time for many Tokyoites to decide whether to go south or north.
The direction you choose will set the tone for the type of holiday you'll have. Summer in Tokyo means temperatures soar over 30℃ (86°F) and this hot, humid weather makes some of us long for cooler climes.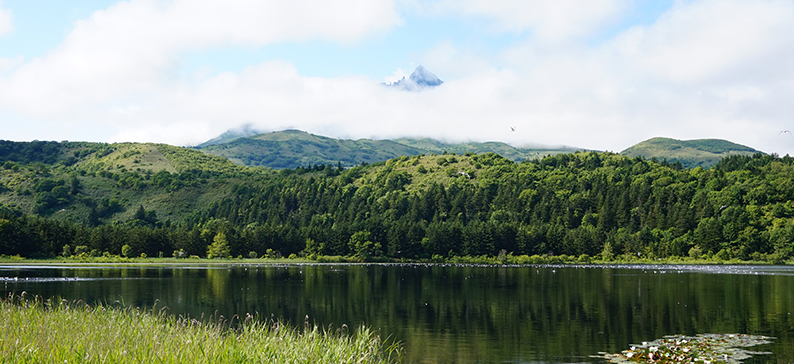 Rishiri Island in Hokkaido is a massive volcano emerging from the Sea of Japan. In the language of the aboriginal Ainu people, "Rii Shiri" means "high-peak island."
The now-extinct volcano that makes up the island is now called Mt. Rishiri, and it's the primary draw for visitors. Many take the day to hike up its 1,721 meters in the warmer months, or back-country-ski down its slopes in the winter.
Japan's first native English teacher, Ranald MacDonald, used this spot as a landmark when he arrived from North America. MacDonald disguised himself as a castaway to gain entry into Japan and was taken in by the Ainu. He went on to train Einosuke Moriyama, a chief interpreter who handled negotiations between Commodore Matthew Perry and the Tokugawa Shogunate in the 1850s, as Japan prepared to open to the West.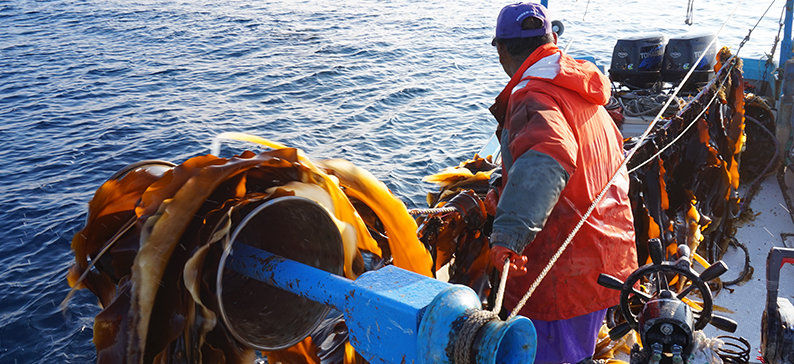 To get to this historic and beautiful place, I fly from Tokyo to Hokkaido and take a 1.5-hour ferry from Wakkanai, the northernmost city in Japan. I know we've arrived at the northern island when a cool, refreshing breeze sweeps through the vessel.
My goal on this trip is to experience how locals live on Rishiri Island. My hosts welcome me into their home, and allow me to assist them with their family business of kelp and sea urchin. Both of these items are considered delicacies and most is sent back to the mainland to be served in Japan's most luxurious establishments.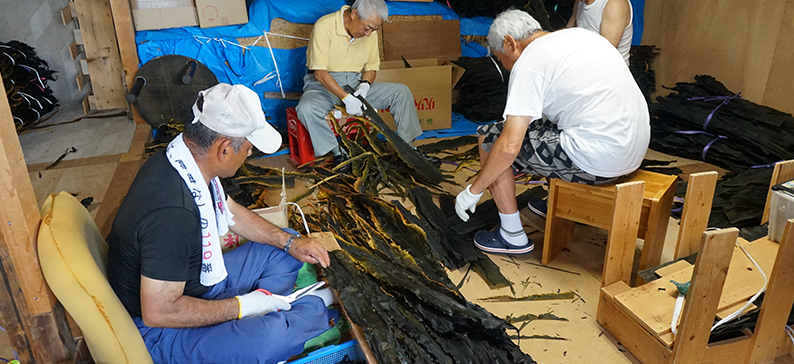 From the day I arrive, I feel like a part of the family. I wake up every day before dawn and head over to the pier. My job is to hang-dry the kelp brought in by the fishermen. By the time the seaweed is perfectly laid out in a carpet over the ground, the sun starts to shine, and the island comes to life.
Kelp is harvested all over the island from late June to early August. But many residents are forced to settle elsewhere for work. I feel that those who choose to stay truly are brave and fearless souls.
July is a great time to visit, as the island is alive with activity. I come across the many smiling faces of residents who take pride in their hard work. The longer I stay, the more I like it here. Visitors can hike, camp, fish for sea urchin, enjoy some local festivals, or simply relax. We can even take a day trip to Rebun Island a hop, skip, and a jump away. I'm glad I chose to go north. I'm glad I chose to get to know Rishiri.
By Eriko Kurashita
September 15, 2016
Rishiri Island information
Additional Information about Rishiri Island